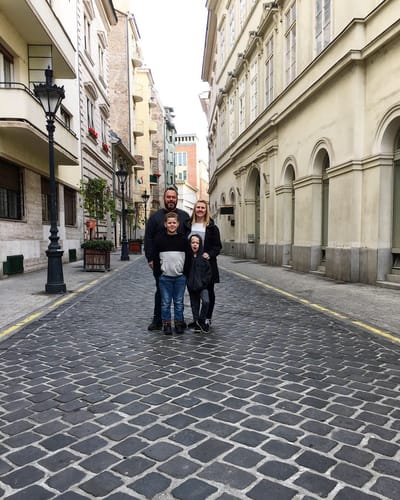 After nearly 20 years of ministry and nonprofit leadership, we are excited to respond to the Great Commission in a new way. In August of 2018 we made the transition with our two boys to live out our call in Croatia. Since then we have been adapting to our host country, learning the language, and adjusting to the culture.
But why?
We get asked this question often by our Croatian neighbors. Maybe you're wondering too? :) It is our greatest desire to see all nations and all peoples gathered together in one multitude glorifying our Lord, Jesus Christ (Rev. 7:9-10). This is our future! To stand with the multitude with our own voices worshipping. So we respond to His call to go to all the earth to make disciples, baptizing and teaching (Matt. 28:16-20). We know that He is drawing people unto himself (John 6:44-45) and the white fields are all around but the workers are few (Luke 10:2). It is simply our heart to be obedient (John 14:15) and to live out the
Shema
(Deut. 6:4-9) among our neighbors. So we come to this place to speak boldly of the Kingdom of God until all have heard the word of the Lord and have had an opportunity to respond (Acts 19:8-10).
We want to say how much we appreciate you taking the time to learn more about the ministry God has called us to in Zagreb. Please keep us in your prayers! We believe that the enemy bows to the authority of Jesus who lives in the hearts of his followers (Luke 10:19).
You are a blessing to us!
"I have not stopped thanking God for you. I pray for you constantly, asking God, the glorious Father of our Lord Jesus Christ, to give you spiritual wisdom and insight so that you might grow in your knowledge of God. I pray that your hearts will be flooded with light so that you can understand the confident hope he has given to those he called—his holy people who are his rich and glorious inheritance." -Ephesians 16-22
"Because we loved you so much, we were delighted to share with you not only the gospel of God but our lives as well." -1 Thessalonians 2:8
Love,
John, Susan, Nash & Van Cooper